taliki, Inc. CEO / taliki Fund General Partner Taka Nakamura
The ecosystem in Kyoto: taliki, Inc. accelerates problem solving for sustainable society and sustainable entrepreneurs
We face many social issues in our daily life or business situations ranging from children on waiting lists for nursery schools and lack of successors in small businesses up to global scale issues including ocean pollution and climate change. Many of us are facing such difficulties. Social entrepreneurs link those issues with their businesses and offer solutions to the problems.
taliki, Inc. is a Kyoto-based company that supports entrepreneurs who devote themselves to addressing these issues ahead and launch their businesses to create a better society. We interviewed Ms. Taka Nakamura, the company's CEO, about startups in Kyoto and the key points in considering investment.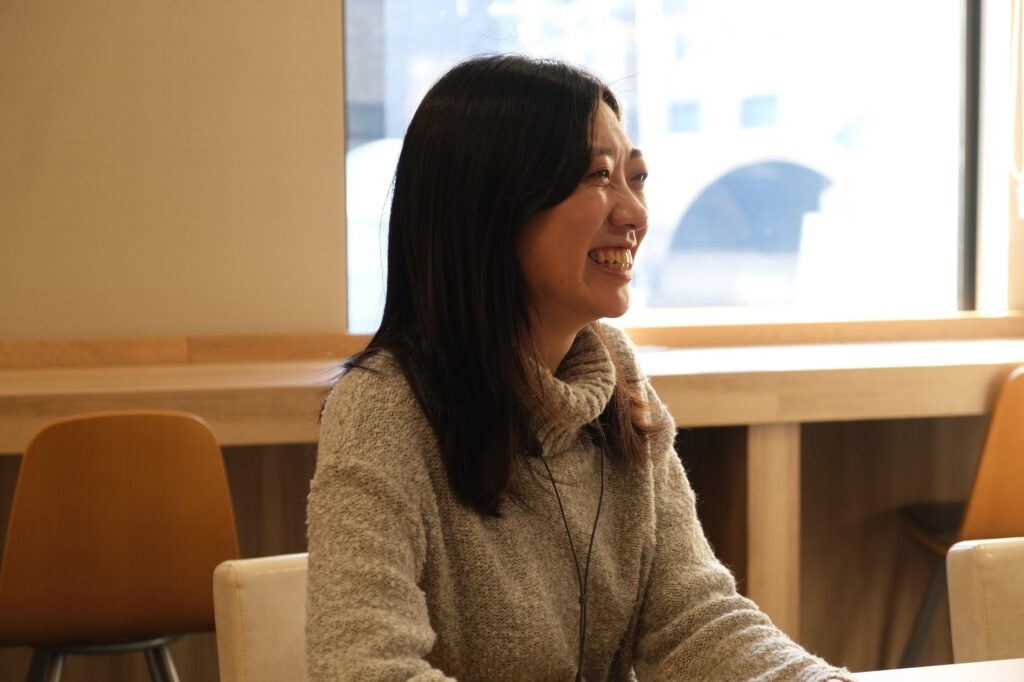 Creating the framework to solve social issues
Please tell us about your business.
Nakamurataliki, Inc. is engaged in the business of increasing and supporting human resources that aim to solve social issues. We have four main businesses. The first is zero-to-one program operations that aim to support startups before and after the start of their businesses. In fiscal 2020, we implemented an acceleration program with three companies: THE KYOTO SHINKIN BANK, Kyoto Research Park, and Kyoto Chiesangyo Sozonomori.
The second is one-to-ten open innovation business. We are responsible for linking large companies with startups. While helping some listed companies such as Shimadzu Corporation in Kyoto, Hankyu Hanshin Holdings, Inc. in Osaka, and SHINKI BUS CO., LTD. in Hyogo with their business development, we link these companies with startups to have them explore the possibility for new businesses and collaboration.
The third is investment business. We invest in promising companies currently in the one-to-ten phase but lacking funding and help them expand their businesses. We have two investment types: investment in collaboration with other venture capital firms and investment from our funds.
The fourth is media business. We have launched our owned media "taliki.org" to spread information featuring social entrepreneurs for expanding their sales channels.
Many people in Japan are still not aware that solving social issues is directly related to business opportunities. Many people may still believe that doing social good is not profitable. I would like people to know that responsibilities for problem solving are rationally compatible with economic benefits. I would like them to learn that solving social issues will bring them business opportunities.
What motivated you to start those businesses?
NakamuraOur purpose is to create a society in which someone crying today can say tomorrow, "I'm glad I was born." Our vision is to create the framework that reduces the absolute number of people who choose to lose their lives or who are in situations more painful than dying.
I do not want my loved ones to get hurt. I am sure that every person living on the earth has someone they love or do not want to lose. For some reason, some people might be in situations more painful than losing their lives. We regard social issues as factors for such situations.
Solving all the social issues may be difficult. However, we would like to create a framework that can solve any social problems that might occur—this is why taliki, Inc. was started.
Millennium city providing hints for sustainable society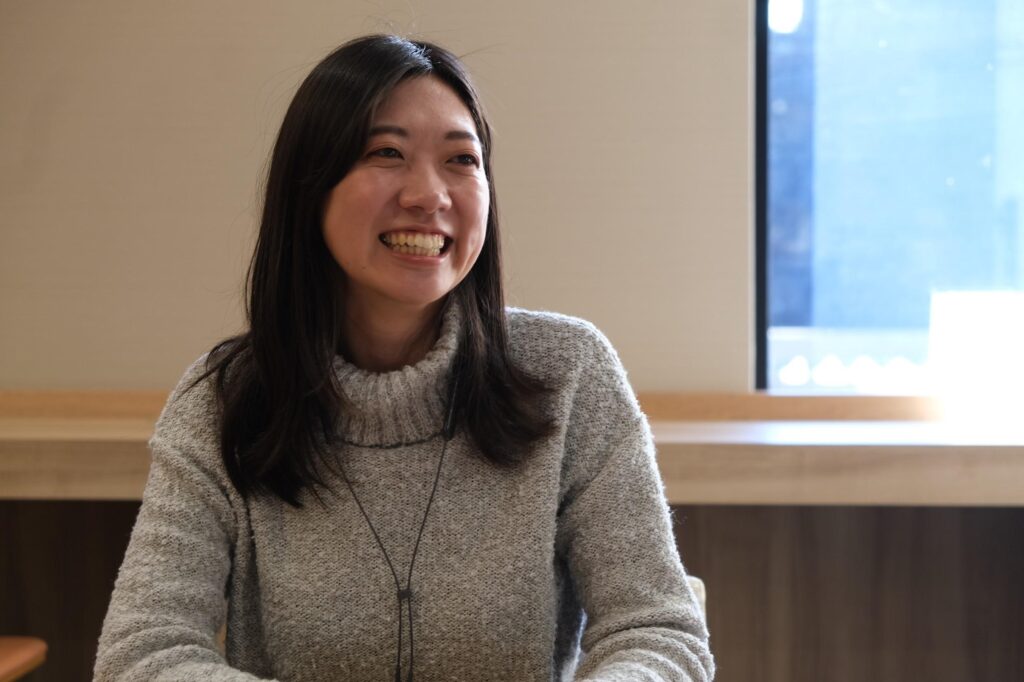 What is the attractiveness of doing business in Kyoto?
NakamuraKnown as the "Millennium City," Kyoto has originally been a sustainable city. In the startup scene, faster and more significant growth are often aimed for. However, companies in Kyoto are often evaluated based on their histories rather than the sales figures or growth speed. A company for 50 years in business is called young in Kyoto, which never happens in other cities.
In your investment decision, do you consider such business features unique to Kyoto?
NakamuraWe value the sustainability of the business rather than the features unique to Kyoto. As represented by the sustainable development goals (SDGs), we are in the era of looking for ways to allow everyone to develop without destroying anything. Creating sustainable products or services that can coexist with the city and nature has been essential for businesses.
We also look at whether the entrepreneur can continue their businesses. We mainly support young entrepreneurs under 30 years old (U30). However, fewer young people take on challenges in this time of declining population. What should we do then? One crucial requirement is their continuity.
In the startup scene, many discontinue their businesses—and a single company surviving out of 100 startups will be enough if the company survived makes 100 times the profits of others. However, should those 99 companies have to drop? In our new view of the world, 30 companies may make five times the profits, and 70 companies may make twice the profits.
Creating a portfolio including small successes, medium successes, and large successes will be a stable portfolio for fund managers in the world of investment. We would like to see long years of good business operations, including entrepreneurs hitting home runs and those getting hits or hitting grounders.
What do you think should be the future form of the ecosystem in Kyoto?
NakamuraFirst, I wish that the government would no longer require a seal on documents related to subsidies (interviewee smiles). That would reduce annoying work for both parties.
In the long term, I hope that one of the keywords associated with "Kyoto" will be "sustainable venture." We may still talk about startups in Kyoto in comparison to Tokyo and Silicon Valley. However, I believe that "sustainability" should be discussed without comparing to any other cities but rather with a zero-based mindset. We aim for continuity of both current residents in Kyoto and newcomers to Kyoto using the strength of Kyoto.
Kyoto has already become a brand name. We can associate Kyoto with, for example, "history, culture, and circular economy" or "history, culture, and social innovation." I would like to see Kyoto in the future not just as a city where every startup candidate comes but as a city known to be the only place in the world where you can achieve real social innovation.
In Kyoto, connecting with one person connects you to many others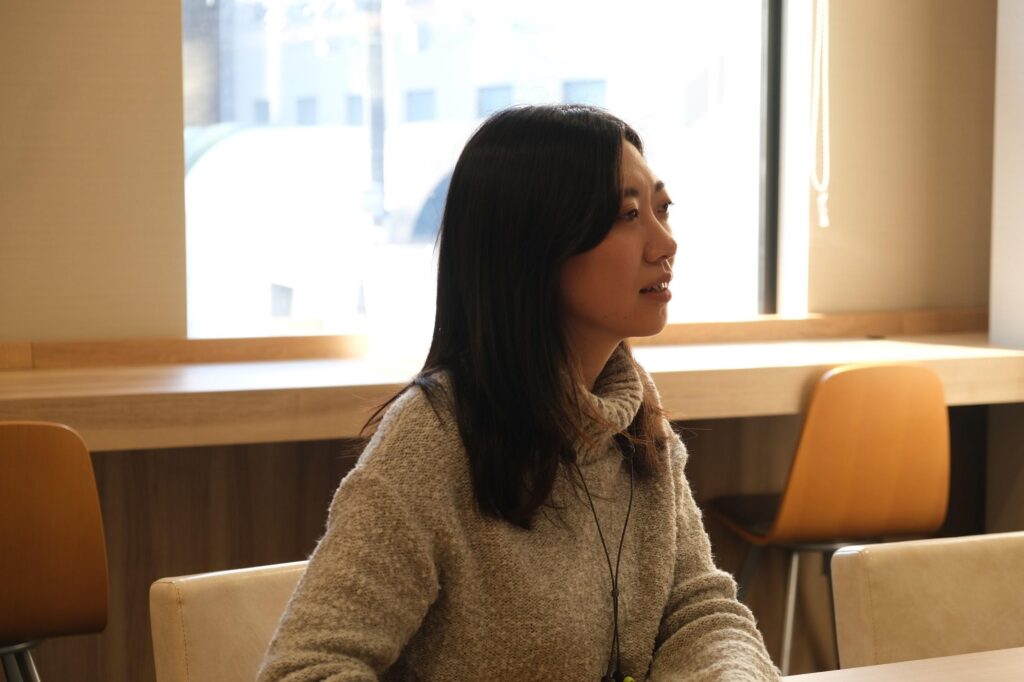 Please give a message to those preparing to start a business in Kyoto.
NakamuraOne strength of Kyoto is its human relationship: people can get along with one another just like a family. I was born and raised in Tokyo and then worked in New York. People in these cities tend to have businesslike relationships. I managed to get along with some people, but they tend to end any meeting with me in the shortest time possible (interviewee smiles). I wished I had a little more time to get to know about them. Even in business situations, people in Kyoto often ask me for drinks or talk to me more often. I like this kind of relationship.
Kyoto is famous for the story of bubu-zuke (green tea poured over rice, or ochazuke), but once you are in the community, people in Kyoto will help you. A friend of your friend can also be your friend. Once you get to know someone in the venture scene, they might help you get along there well. I would like anyone to come to Kyoto without any worry.
Did you also get to know any key person when you start your business?
NakamuraYes. I met Mr. Kanayama, who had been supporting startups in Kyoto City for a long time, before I started my business. He connected me with many other people. He always cared about me, even after he moved to a different department. People in Kyoto and the Kansai area may have such a nature, and I am grateful for that.
Lastly, please tell us about your favorite spots in Kyoto.
NakamuraFor anyone to visit, I recommend DEAN & DELUCA in Karasuma Takoyakushi! The building, previously a bank, is classical and very nice. The cafe in the place has free power plugs for you to work. I would best recommend the terrace seating, which is usually unoccupied. I think few people would know the place but the place is good.
taliki, Inc.
https://www.taliki.co.jp/