Ph.D. Co-CEO / CTO, ORBIO Corporation
Professor, Ritsumeikan University
Professor Emeritus, Kyoto University
YAMAGUCHI Eiichi
Research creates knowledge—Doctoral experience can plant a seed for a new industry
Many ideas and research topics that can develop into seeds of innovations come from universities and corporate research divisions. Today, we meet Mr. Eiichi Yamaguchi, a serial entrepreneur who discovers such ideas and research topics and turns them into new businesses and industries. He has created six businesses until now (as of March 2021). Mr. Yamaguchi is also a Professor Emeritus at Kyoto University, a Specially Appointed Professor at Kyoto University's Office of Society-Academia Collaboration for Innovation, and a holder of the Doctor of Science degree. We interviewed Mr. Yamaguchi about the ecosystem in Kyoto.
A serial entrepreneur who turns world-changing research into new industries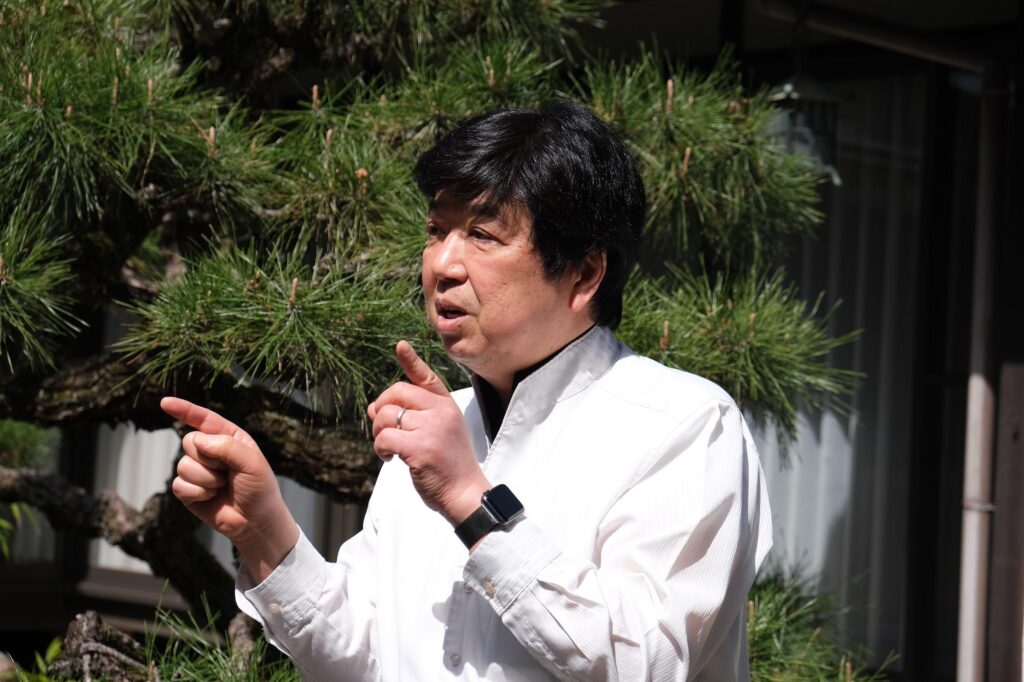 Please tell us about your background.
YamaguchiAfter receiving my Doctor of Science degree at the University of Tokyo, I worked in the United States and France as a fundamental physicist and research scientist. The research environments were excellent there. However, in the late 1990s, Japan entered a phase where companies began withdrawing from research activities, a phenomenon we called the end of the era of central research laboratories. Because corporate research had been a source of innovation in Japan, I saw the phenomenon as a prophecy of the end of Japan. I called that event a sign of national ruin, national peril, and a sinking ship.
I may have stayed in France if I sought only my own happiness. However, believing that the situation, left unaddressed, could put my peers in Japan and the nation as a whole into difficult situations, I returned to Japan in 1998.
Since then, you have created six startups until now (as of March 2021).
YamaguchiI planned to stop being a fundamental physicist and to become a serial entrepreneur in Japan. My purpose is not to launch startups, but to create new industries needed in Japan. I spotted prospective researchers to lead new industries and persuaded them to start companies.
For example, I co-founded POWDEC K.K. with Hiroji Kawai, a former researcher at SONY, which developed gallium nitride (GaN) power transistors. Another example is ALGAN K.K., which I started with 15 students and developed new ultraviolet sensors based on aluminum gallium nitride (AlGaN). I have devoted myself to creating new industries by finding research activities that can innovate the world and developing them into businesses.
Recently, I co-founded, with Mr. Tamaki, a company Paradign in the United States that develops new separators for fuel cells.
Kyoto has a rich history and a world-class ecosystem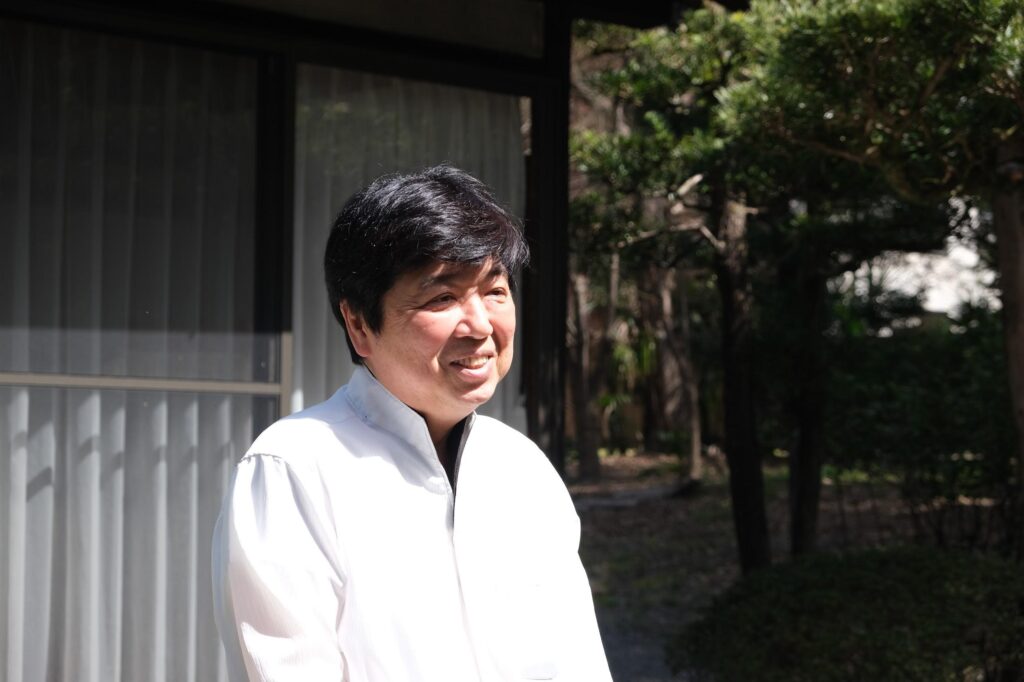 You have seen many cities of innovation including Silicon Valley, Los Angeles, Cambridge, and Sophia Antipolis. How good is the ecosystem in Kyoto?
YamaguchiKyoto has an excellent environment, although the population is rather small. Not many cities in the world are as friendly to startups as Kyoto. I can talk about four strengths of Kyoto for that.
The first is its history. When launching a new business, you may deviate from your core. You can then use the long history of the city for tracing you back. Take astronomy for example. Ideas and technologies for 5G as well as satellite broadcasting have evolved from astronomy, and can be traced back to Abe no Seimei, a yin-yang master in the Heian period. Modern medicine bases its knowledge about the functions of body parts and their relationship on traditional Chinese medicine. Although traditional Japanese learning may seem to have ended in the Meiji era, it still lives in science today. Kyoto is a unique city where you can track its history back to, for example, the Heian Period and rethink about your new business.
YamaguchiNext, Kyoto has low land prices. In Silicon Valley, a small, single-room apartment costs about 300,000 yen a month, and 200,000 yen in Cambridge or in Sophia Antipolis. In contrast, entrepreneurs in Kyoto can start a business easily with modest monthly rents of around 100,000 yen.
The third strength is that the governments of Kyoto Prefecture and Kyoto City as well as industry support organizations have taken time to build up the ecosystem. Numerous incubation facilities in Kyoto, such as Creation Core Kyoto Mikuruma and the Keihanna Open Innovation Center @ Kyoto (KICK), provide committed services, beyond mere brokerage business.
The fourth strength is the world-class brand identity of Kyoto, which allows this city to be an attractive destination for entrepreneurs worldwide.
How competitive is Kyoto, compared with other cities in Japan, for example, Tokyo?
YamaguchiTokyo's diverse networks are beneficial for business management. However, the city is just vast. You need to take train to go anywhere. Tokyo is too large. Kyoto allows you to travel around the city by bike and has developed its distinctive regional character. I believe that Kyoto and Fukuoka are the best places for entrepreneurs in Japan.
How does the environment in Kyoto influence the growth of startups in the medium- to long-term?
YamaguchiCompanies must grow. Even businesses that start small will eventually need a platform for mass production. However, a land shortage in Tokyo may force some startups to move to surrounding areas for mass production. This hurts Tokyo's brand reputation as a city.
In contrast, Kyoto provides large areas of land within Kyoto Prefecture that can accommodate production facilities. The Keihanna area, in particular, has a good transportation infrastructure. Overall, Kyoto is one of a few cities in the world with such an advanced ecosystem.
Research creates knowledge—Leverage your doctoral experience to create a new industry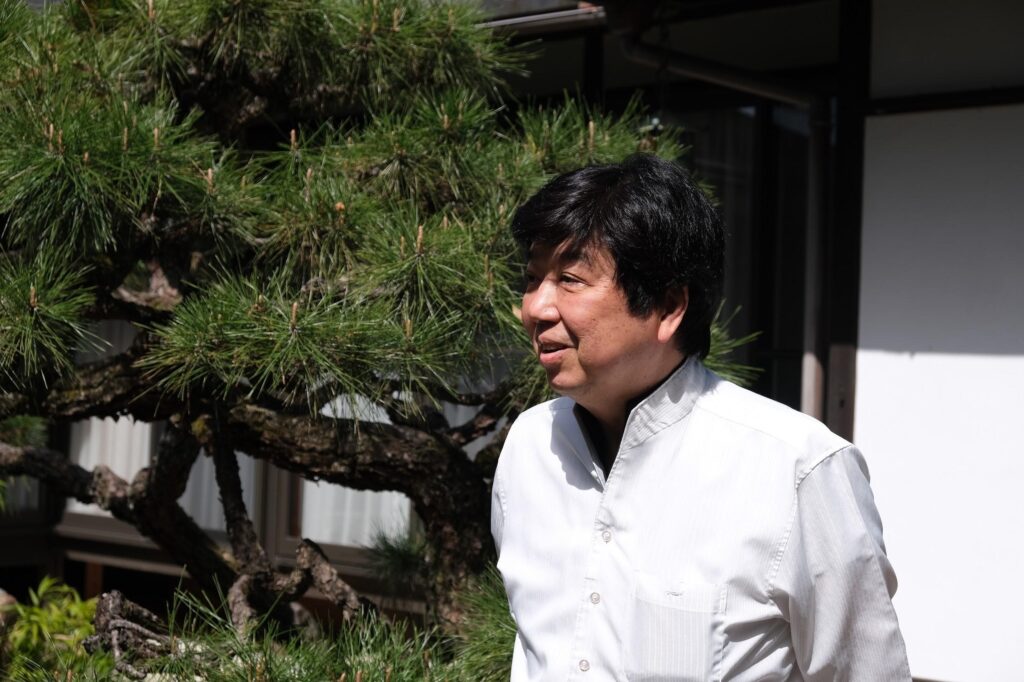 Please give a message to entrepreneurs who are ready to start their businesses.
YamaguchiJapan has lost its national strength, with its wage levels being fairly low compared with other advanced countries. After many companies dropped out of research in the late 1990s, corporations are now rarely involved in innovation. Therefore, I would like to see young people finding seeds and embarking on their startup journey. As I said earlier, Kyoto is a startup-friendly city with multiple incubation facilities and generous support from local governments.
If you cannot start a business right away, make yourself happy first. The more money you have, the more freedom you will have when you are ready to try something in the future. Put your happiness first, and then make society happy.
You mentioned that earning a doctorate is important for finding your own seeds.
YamaguchiYes. This is because I believe emergence matters most. When you discover and create something, you achieve something that no one else has ever done.
This can be explained by Shuhari, a Japanese concept describing three stages of martial arts training, Shu, Ha, and, Ri, or obeying, detaching, and leaving. A doctoral course, as I liken it to Ri, or leaving, which means growing independent of your teacher, comes only after your master course where you are supervised by your professor. Completing your research all alone involves difficulties, but the experience you have gained through them will enrich your life.
Lastly, please tell us about your favorite spots in Kyoto.
YamaguchiI like Mount Daimonji (Mt. Nyoigatake, 466 m). The mountain offers a panoramic view of Kyoto City. No other place is as refreshing as there.
Whenever I finish writing a book, I climb Mount Daimonji. I leave home in the morning and reach the mountaintop at around 10 am. Sitting at the huge Chinese character 大 (dai) drawn on the mountain, I read through a galley proof that I am going to send to the publisher. The book I read there and the panorama before my eyes remain in my mind.
At around 3 pm, I finish reading and descend the mountain on a game trail, instead of taking the same route as the ascent.
One day, I got lost on a game trail and found myself in Otsu City, Shiga. Mount Daimonji crosses the border between the two prefectures. In other words, Mount Daimonji offers a valuable opportunity to experience Ri, or leaving, which is essential for doctoral study. This is another attraction of this mountain.