Executive Vice President, Representative Director Advanced Telecommunications Research Institute International (ATR) Hiroyuki Suzuki
Creating and nurturing the seeds of innovation that will change the world. The global hub "Keihanna" attracts researchers and startups from about 70 countries around the globe.
The Advanced Telecommunications Research Institute International (ATR) was established 35 years ago in the Keihanna area (an area that stretches across the borders of Kyoto, Osaka, and Nara prefectures) as the center of a cultural and academic research city. ATR has been a hub in Kyoto and the Kansai area, establishing a network with researchers, government agencies, and companies worldwide. We interviewed Mr. Hiroyuki Suzuki, Executive Vice President of the institute, about the ecosystem in Kyoto.
Keihanna: Global hub for innovation
First, please tell us about ATR's business.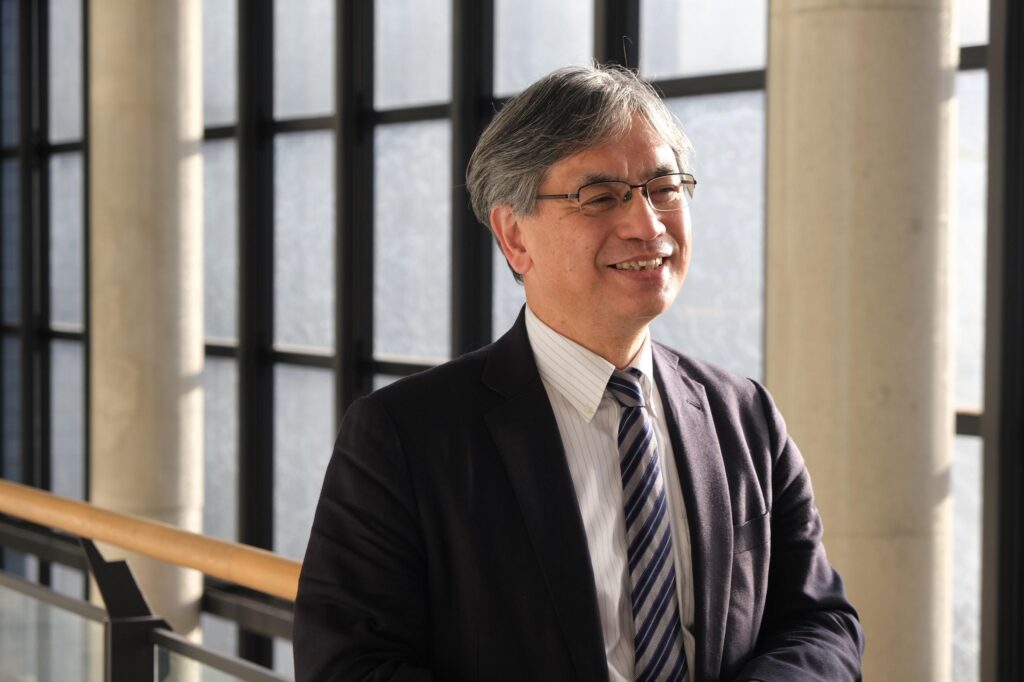 SuzukiATR was established in 1986 to promote fundamental and original research in the field of telecommunications. At the time, Nippon Telegraph and Telephone Public Corporation, NTT's predecessor, had just been privatized. ATR followed suit and was established as a joint-stock company rather than a national research institute. Currently, 111 companies, including NTT and KDDI, are the shareholders in ATR.
We have two main businesses: research development and business development. In research development, we are focusing on four fields: e computational neuroscience, deep interaction science, wireless & communications, and life science. In business development, we work with external organizations to create businesses that will solve problems in the world based on our research results.
What role does ATR play in Kyoto or the Kansai area?
SuzukiATR is a global innovation hub located at the border of Kyoto, Osaka, and Nara prefectures. This area is called "Keihanna." We have worked with the government to promote global collaboration in the area. We work with more than 500 companies in 19 countries worldwide and have business partnerships with government agencies and private companies in Barcelona, Israel, India, Canada, and New York. Keihanna, including ATR, aiming to be a hub to build two-dimensional collaboration rather than one-to-one collaboration. For example, a startup in Barcelona could join ATR's activities and receive investment in New York or find a partner in Canada. I envision a future where young researchers and startups from all over the world will come to Japan, create businesses, and revitalize Japan.
After 35 years of our establishment, the number of international researchers has reached 2,730 from 67 countries. Currently, a quarter of all the researchers come from abroad.
ATR has recently focused on supporting startups.
SuzukiSuzuki: We offer two startup supporting programs. One is an acceleration program called KGAP+, which is a global startup support program. We support overseas startups to conduct proof of concept (PoC) of their products or services together with Japanese companies. ATR supports matching with Japanese companies and conducting PoC demonstrations. When the result is successful, the company will invest in the startup or create a new collaborative project.
The other is Keihanna ATR Fund, which was established in February 2015. As of April 2020, we have invested in 15 startups.
Ecosystem incorporating state-of-the-art technologies into conservative Kyoto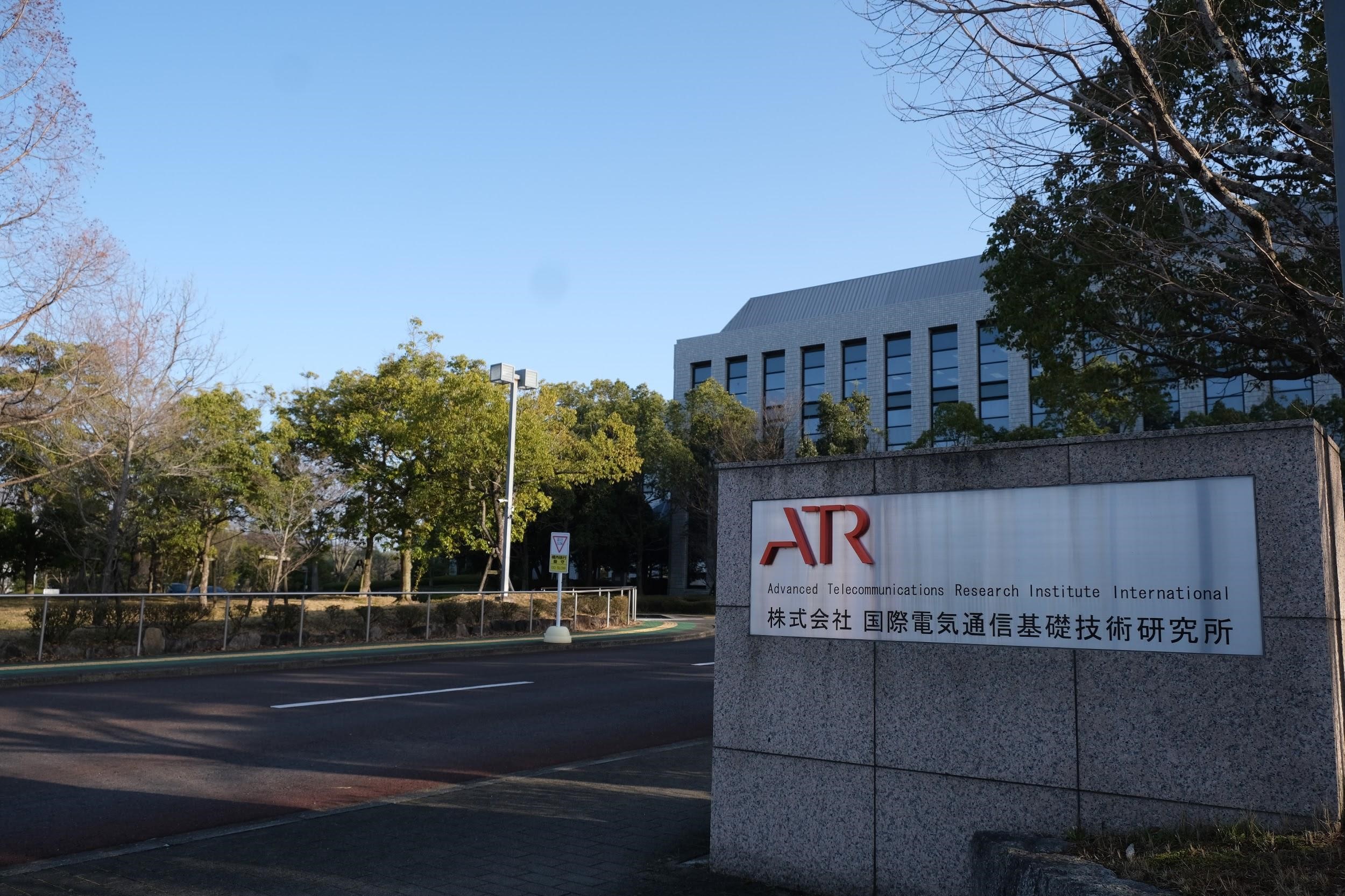 How should the ecosystem be in Kyoto in the future?
SuzukiI have lived in Kyoto, Tokyo, and Germany, and I would like to answer your question from that perspective. First, Kyoto should not aim to be like Tokyo, and it cannot become like Tokyo. Kyoto should aim for Germany or Boston in the United States, but not for Silicon Valley. This is because Germany, Boston, and Kyoto all have a long history and are good places for developing deep technology (deep tech). I do not think Kyoto needs to scale up quickly to create a profitable business, like Tokyo or Silicon Valley.
What should we do to create a better ecosystem in the future?
SuzukiBefore COVID-19, Kyoto had many tourists from overseas. The situation remains challenging. I think we should reevaluate the city now. We must all think about what Kyoto should be like by looking at the future in the next 50 or 100 years.
Kyoto has a long history with its original ecosystem, which has allowed the city to last for 1,000 years. Although being conservative, Kyoto has positively incorporated state-of-the-art technologies.
Kyoto globally attracts people. We should create rather small-scaled businesses targeting overseas while taking advantage of the characteristics of Kyoto. To achieve this, universities in Kyoto should be more open to foreign researchers. We should create businesses that can contribute to a better society by linking many excellent researchers overseas with players in Japan.
Making steady progress in this globally competitive city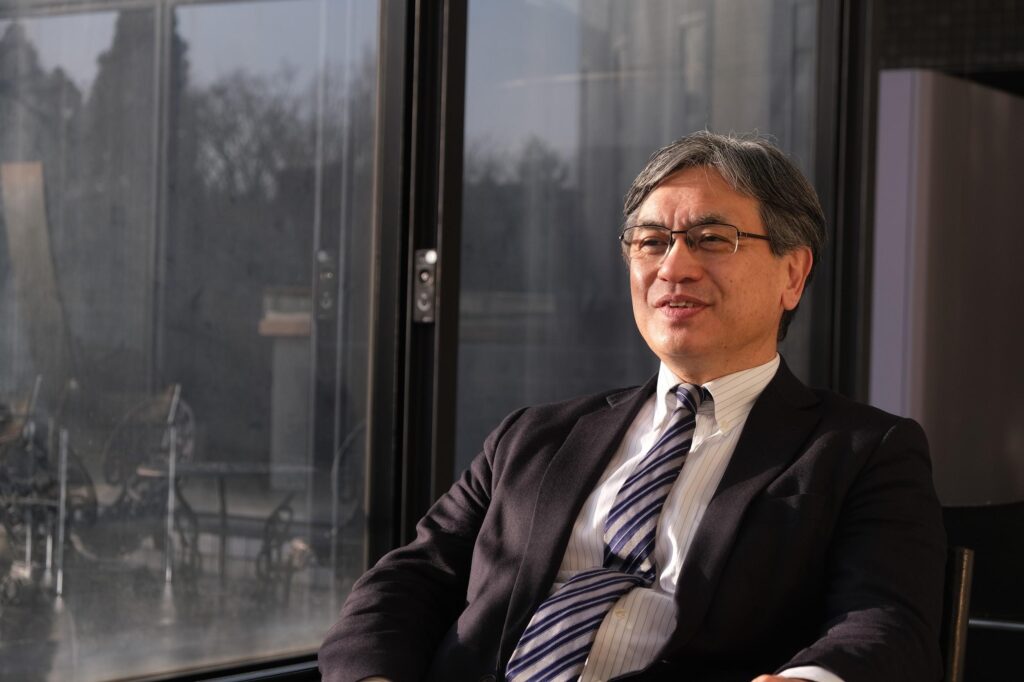 Please give a message to those preparing for startups in Kyoto or to those working hard there.
SuzukiAs I mentioned earlier, Kyoto has an ecosystem more suitable for deep tech than Tokyo or Silicon Valley. Firmly determining your vision and making steady progress in your business is necessary. Kyoto is a globally competitive city. I would like entrepreneurs to start their businesses with global perspectives.
Lastly, please tell us about your favorite spots in Kyoto.
SuzukiRurikoin Temple in Yase, Sakyo-ku Ward is an excellent place to visit. I often compare Tokyo with Kyoto because I live in both cities. In Tokyo, we notice different seasons from marketing strategies for, for example, Halloween, Christmas, New Year, and Valentine's Day. In Tokyo, any food from all over the world is available 365 days a year. In Kyoto, seasonal events are rooted in the way people live, and food gives a sense of the season. For example, they eat "Minazuki" (Japanese sweets) or "Hamo" (sea eel) in summer. You can feel the seasons with food, events, and scenery in Kyoto, where one season slowly moves on to another.
In the scenery, cherry blossoms and autumn leaves are beautiful, but I like green maples of early summer, which remind me of the fresh green in Germany. The beautiful scenery of fresh green I saw in the country away from Japan for the first time is still in my mind. Such memories make the green maples in Rurikoin Temple more beautiful for me than anything else.
Advanced Telecommunications Research Institute International
https://www.atr.jp/